Neurological Rehabilitation
Our rehab team, situated in Sunningdale, provides comprehensive neurological rehabilitation within the surrounding areas.
We provide rehabilitation for patients in hospital (specifically at Netcare Blaauwberg Hospital and Milnerton Mediclinic) as well as for individuals who require continued therapy on an out-patient basis. Out-patient therapy is available either at our rooms or on a home visit basis for immobile patients.
Rehabilitation normally begins in the acute phase and can be initiated as soon as the patient is medically stable and is able to begin participating in therapy.
We provide holistic and comprehensive rehabilitation for patients who have suffered a stroke, brain injury or other neurological disorders, including Parkinson's Disease, Multiple Sclerosis and Motor Neuron Disease.
Our focus is to restore patients' quality of life and independence as much as possible, giving them the best chance to build strength, capability and confidence as they recover.
Our team regularly works alongside other healthcare professionals to ensure each patient receives the best outcomes from their treatment. We strongly believe in the importance of the multi-disciplinary team approach and therefore liaise with any relevant parties involved in the patient's personal life and care, including the relevant healthcare providers and the patient's family, friends and carers. We aim to provide each patient and their support systems with all the information and practical support needed to successfully address their rehabilitation goals.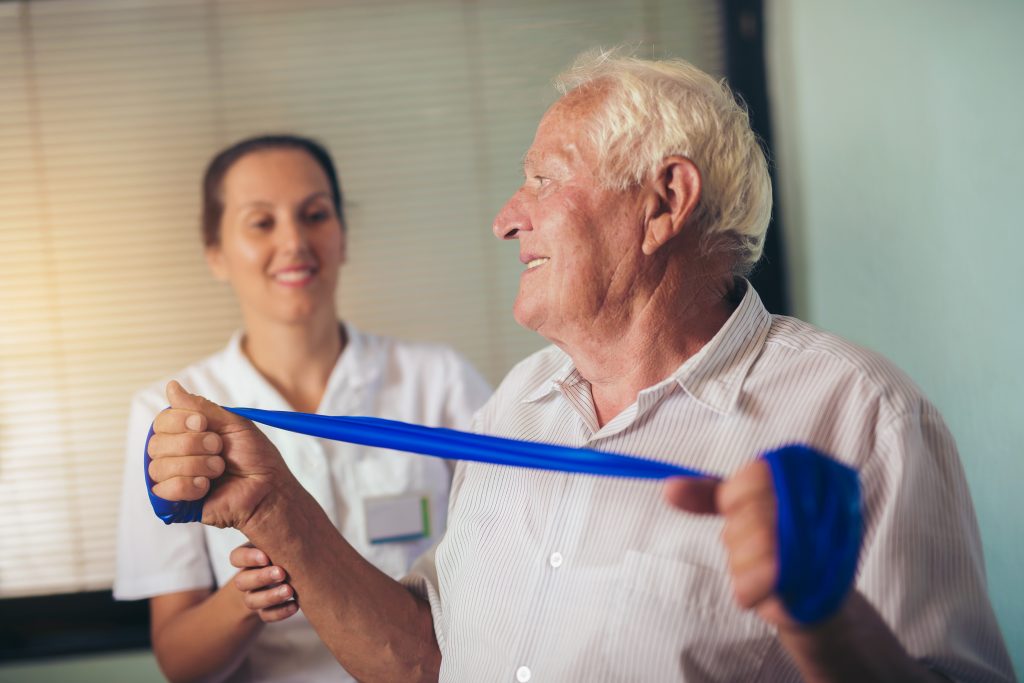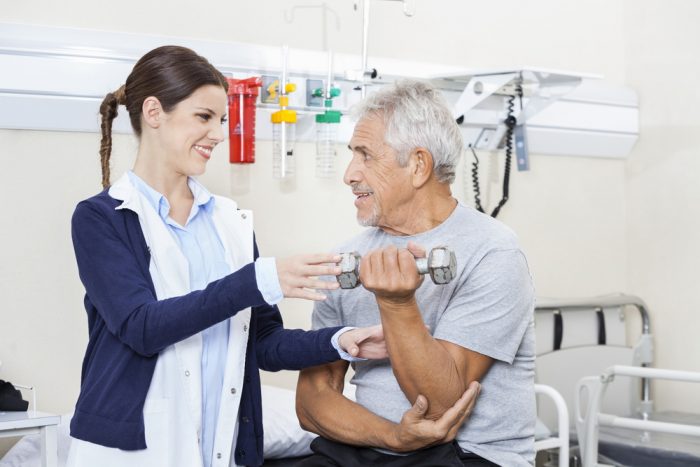 The goal of Neurophysiotherapy is to improve safety, strength, balance, mobility and functional independence.
Treatment focuses on:
Active patient participation in exercises
Handling techniques and facilitation that establish and reinforce optimal movement patterns
Progressive practice and reinforcement to ensure consistency and improvement of movement
Ongoing treatment to ensure continued application f learnt behaviour in the home environment
Neuro Occupation Therapy aims at maximizing a person's independence in all aspects of daily functioning through the use of meaningful and purposeful activities.
Therapy focuses on:
Active participation in therapeutic exercises
Improving physical and functional performance in all activities of daily living, including self-care, work and leisure
Cognitive rehabilitation with the goals of restoring or compensating for loss of function
Return to work support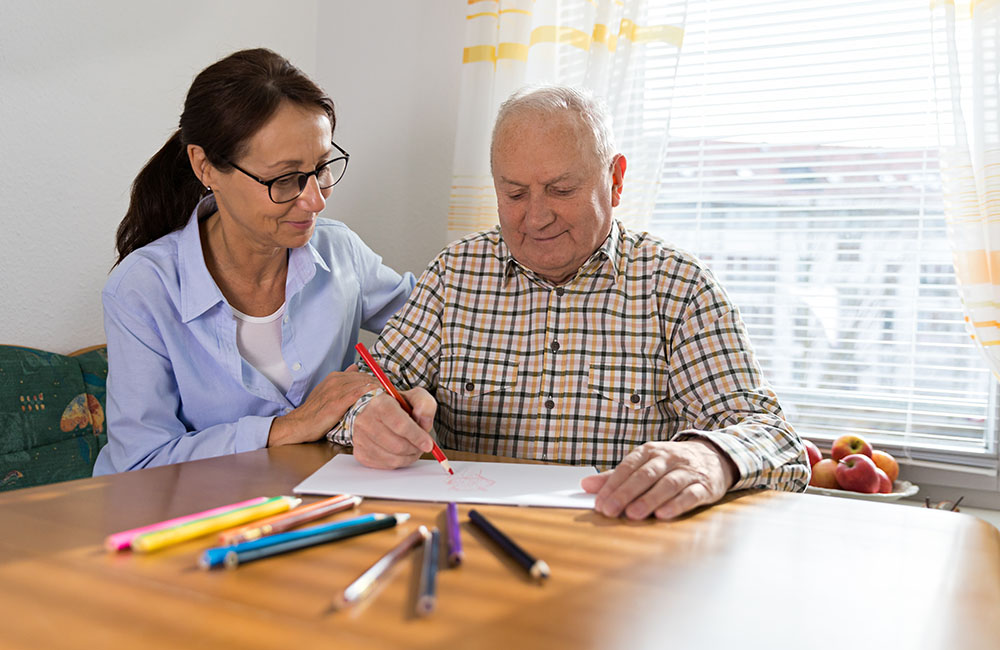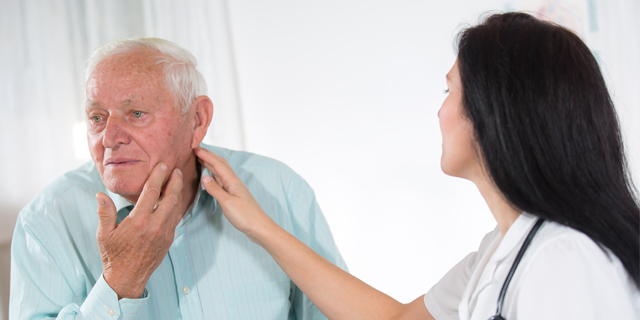 Neuro Speech and Language Therapy
Neuro Speech and Language therapy focuses on communication and the safe consumption of the least restrictive diet.
Therapy focuses on improving a patient's quality of life by addressing:
Swallowing difficulties through the use of Neuromuscular Electrical Stimulation and/or direct dysphagia
Speech production skills by focusing on improved respiration, articulation, resonance and voice production
Language processing, including comprehension and expression of both spoken and written language
Cognitive functioning within a communicative paradigm